Dominique Unruh is the head of the Chair for Quantum Information Systems. They are also professor for cryptography at the Institute of Computer Science at the University of Tartu.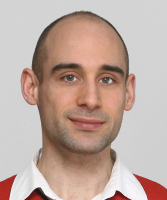 Contact
See here.
Research
Their research focus covers various areas related to quantum computing, especially:
Quantum programs / semantics / logics
Quantum and post-quantum cryptography
Formal verification
The list of publications can be found here.
Teaching
See the main page of the chair.